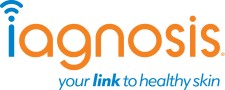 The practice has partnered with Iagnosis, Inc. to expand access to its board-certified dermatologists using modern telehealth solution
Frisco, TX, May 10, 2017 (Newswire.com) - Dermatology Consultants of Frisco, which provides comprehensive dermatology services for all patients, now offers a telehealth solution for treating patients through online visits, thanks to a partnership with the nation's leading teledermatology platform provider Iagnosis, Inc.
Patients in need of care who need greater scheduling and access convenience can now initiate their online visit in order to be diagnosed and treated for any skin, hair or nail medical condition that concerns them. Online visits are available to both new and existing patients, requiring no appointment. Patients only need Internet access and a device for taking digital photos of their problem issue.
"With this new service option, we can meet our goal to more quickly treat patients in need and give them better health outcomes, regardless of how they interact with our care team."

Eric Weisberg, M.D., Board-certified Dermatologist
Parents or guardians also can conduct online dermatology visits for children or others in their care.
Dr. Eric Weisberg, board-certified dermatologist for the practice, said of the new service: "We are extremely excited to keep pace with growing demand for tele-health and virtual care solutions, but by retaining a high quality-of-care standard that patients expect from in-office visits. With this new service option, we can meet our goal to more quickly treat patients in need and give them better health outcomes, regardless of how they interact with our care team."
To use the service, patients simply visit www.MyDermConsult.com to start an online visit, or they can download the new Dermatology Consultants of Frisco app from the App Store or on Google Play™.
Here's how it works:
An online dermatology visit guides a patient through several simple steps of creating a profile, collecting medical history and uploading photos of their problem condition. The patient then submits their information.
Dr. Weisberg arranges a brief video call with the patient to confirm the information.
Dr. Weisberg then responds with a written diagnosis, personalized treatment plan and any prescription orders sent to the patient's preferred pharmacy. Online visits are typically completed within 24 hours.
When medically necessary, the patient may be referred for an in-office visit.
The cost of the online visit is $79.
Dermatology Consultants of Frisco's solution was created through a partnership with Iagnosis, the largest provider of a teledermatology-exclusive platform used by hundreds of board-certified dermatologists across the U.S. The solution is compliant with HIPAA and HITECH online healthcare information standards for patient data security.
"We are very proud to partner with Dermatology Consultants of Frisco, which already offers a comprehensive suite of dermatology and cosmetic care services, as they expand into the arena of tele-visits to further satisfy patients' changing preferences for getting health care," said Dave Zynn, Chief Executive Officer of Iagnosis.
About Iagnosis
Iagnosis, Inc. is focused on delivering faster healthcare treatment to patients through web-enabled solutions. Its flagship product, DermatologistOnCall®, is best-in-class for helping board-certified dermatologists in the U.S. offer patients convenient 24/7 online and mobile access to affordable, high-quality skin, hair and nail medical care. Iagnosis has been recognized in the industry for its innovation and high patient satisfaction ratings, and the company actively partners with physician practices, health systems, retailers, and other organizations to provide comprehensive and personalized care solutions to patients. Visit www.DermatologistOnCall.com to start an online dermatology visit, or www.iagnosis.com for corporate information.
Google Play is a trademark of Google Inc.
Media Contact:
Amy Trow
atrow@iagnosis.com
(412) 224-2336 x3122
Source: Iagnosis, Inc.
Share: